Solar Panel Rooftop Installation Services in Arizona
A solar system is only as effective as it's allowed to be—specifically when it comes to the quality of an installation. Aneva Solar designs and installs solar systems with the utmost care, to provide customers with the maximum return on their investment through optimal performance from their system. From quality materials to precision installation, we make it worth your while to harness solar energy in Scottsdale, AZ!
Quality Products
One of our company tenants is delivering a solar system to customers that they can rely on for decades to come. To do this, we make sure to only use exceptional products that are ready to stand up to the tests of time and weathering. All of our solar panels, batteries, inverters and other equipment come from industry-leading manufacturers, including:
We don't skimp on materials in an effort to save you a quick buck. Instead, we make sure your investment is put to good use in quality materials that will last. Count on any system we install to properly harness solar power in Scottsdale, AZ for decades to come.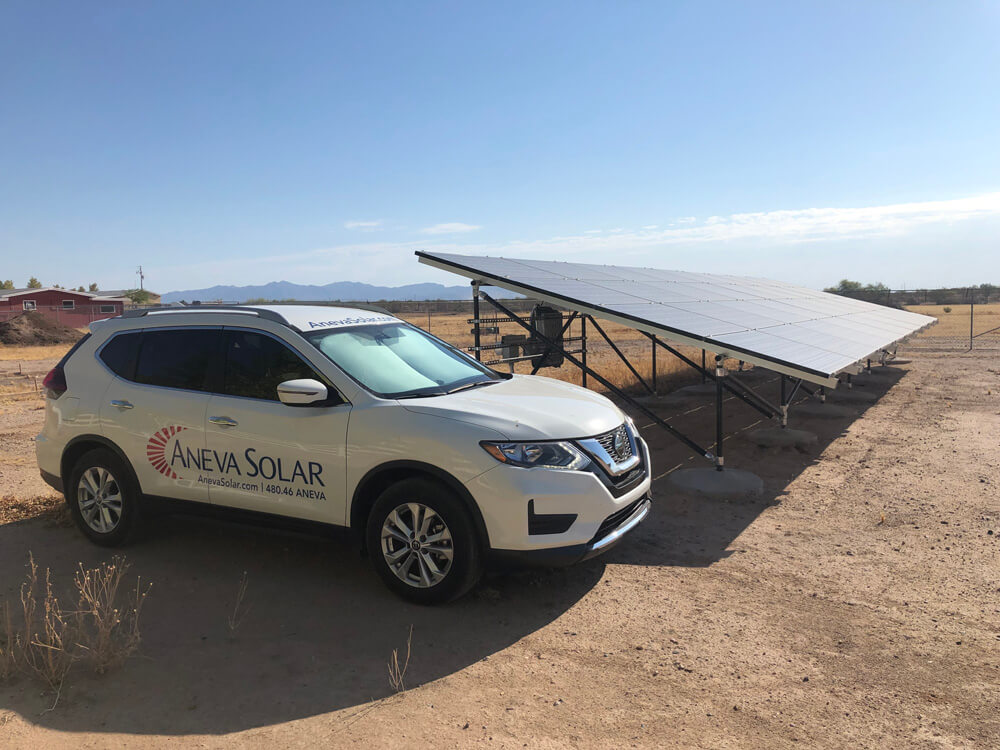 Precision Installations
In taking the time to have an evaluation on your roof and premises before we begin the installation, we're able to facilitate panel placement that's optimal for your system. By taking into account obstructions and other issues, we're able to boost the effectiveness of our system and, in turn, your return on investment in alternative energy in Scottsdale, AZ.
We never cut corners and always go the distance to ensure a seamless installation from start to finish. In fact, Aneva Solar guarantees the annual production of your solar system for 10 years! Contact us today by calling 480-462-6382 to learn more about our approach to solar system installation or to inquire about a free consultation with our expert contractors.