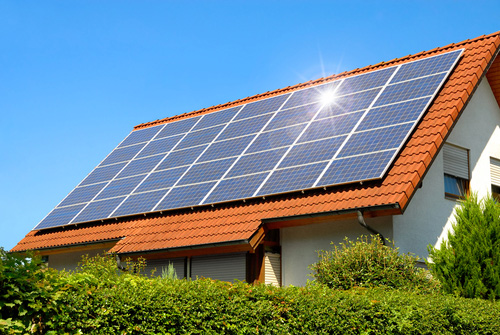 There are so many benefits that come with solar systems in Sun City, AZ. To enjoy cleaner, more affordable energy for your home or business, start consulting with Aneva Solar! We'll tailor a system around your home or business' needs, helping you reap the benefits of a smart investment in energy. Best of all, our systems are 10-20% cheaper than the competition and we use the same or better products!
Why Choose Solar?
Wondering if a solar panel installation in Sun City, AZ is right for your home or business? Take a look at some of the many reasons more people are making the investment in green energy:
Energy bill savings, starting immediately
Solar is independent of rising energy costs
There are state and federal tax incentives
You can sell unused energy back to the grid
Solar panels are sustainable, lasting 25-40 years
Solar is environmentally friendly
Adds equity to your home or business
We'll also take the time to consult with you face-to-face, breaking down the numbers so you can see the savings and benefits for yourself.
Our Approach
Our approach is simple: We answer your questions, walk you through the installation process and build you a solar power system that's perfect for your home or business! We never cut corners and ensure every installation is done carefully, so you start seeing a return on your investment immediately. We're the experts you can trust.
Rest assured your solar system will be constructed specifically for your building, using only the best components and parts from brands like LG, Hyundai, SolarEdge, SMA and Fronius. We'll arrive on-time, work quickly and with precision, and make sure you're completely satisfied throughout the process. We're dedicated to your satisfaction!
Get the Benefits of Solar
Ready to start taking advantage of lower energy bills? Consult with Aneva Solar about a solar installation that's customized specifically for your home or business! We'll walk you through the design and installation process, educating you about the benefits along the way.
Contact us today by calling 480-462-6382 to schedule an appointment.