Solar Panel Installation in Scottsdale, AZ
Solar panels are known as devices used to absorb the sun's rays and convert them into energy and heat. They are becoming more and more popular today, and more and more homeowners and business owners install them on their properties.
If you are also thinking about installing solar panels on the roof of your home and are searching for an experienced and trustworthy contractor in Scottsdale, AZ, or any other nearby area, you should contact Aneva Solar. Our company offers high-quality and long-lasting solar products throughout the state of Arizona. We install solar panels that will last up to 25 years and will suit the unique energy needs of our clients.
Solar Evaluations Services
At Avena Solar, we also offer free consultation in case you are not sure whether solar energy systems are exactly what you need. We will answer all of your questions and explain all the possibilities that you will receive after installing solar panels.
It is also important to note that your roof's condition is important when installing solar panels. If you want your panels to last for decades, there should not be any roof issues. For these reasons, our very first step before installing solar systems is to evaluate your roof. During the evaluation process, we note any shade implications from vents, chimneys, and trees. Most contractors do not offer roof evaluation, but our company does. That is one of the things that make Avena Solar unique. If you have any questions about the roof evaluation process, feel free to contact us.
Solar Systems Installation
When we install solar panels, our main purpose is to provide our customers with the maximum return on their investment. The solar products that we offer are high-quality, affordable, and long-lasting. We work with the top manufacturers only, including Hyundai Solar, REC Solar, Enphase, and Meyer Burger.
If you are not sure whether solar panel rooftop installation is worth the money, here are the benefits of solar panels you should know:
Benefits of Solar Panels
If you want to know if the installation of solar panels is a good investment, the answer is "yes", and here is why:
Saving money. One of the main reasons why homeowners and owners of commercial properties choose solar panels is an opportunity to save money. Right after the installation of solar panels, they notice a significant drop in their electricity bills. According to many studies, you can save up to 95% of your monthly bills. By saving money on electricity, you have more savings to spend on other important things.
Helping the environment. Solar panels produce renewable energy. As a result, the generation of non-renewable energy (including coal and petroleum) that is not good for the environment is reduced. Also, the use of solar systems helps reduce the emission of greenhouse gases and stop global warming. Also, with solar rooftop systems, you will have a better quality of the air, which is good for both the environment and your health.
Increasing property value. If you want to increase the value of your property by 3-4%, you should consider installing solar panels. In addition, if you decide to sell your house at some point, you will be able to do it faster if it has solar panels.
Easy maintenance. One of the best things about solar panels is that it is easy to take care of them. All you need to do is to clean them from time to time, and there are no other costs you have to worry about.
Solar Products
The solar products we offer at Aneva Solar are high-quality, exceptional, and last for decades. We work with the best manufacturers, including Enphase, Meyer Burger, REC Solar, and Hyundai Solar.
FAQ About Solar Panels
Below, you will find answers to the most common questions about solar panels and their installation.
How much energy can you save with solar panels?
The amount of money you can save with the help of solar panels depends on several factors. These factors include the size of your solar panel system, the amount of hours of direct sunlight you have every day, and the angle of your roof. Even though it is hard to say how much money you will save, you will notice a dip in your electricity bills right away.
Do solar panels increase the value of your home?
Yes, with solar panels, the value of your property is increased by 3-4%.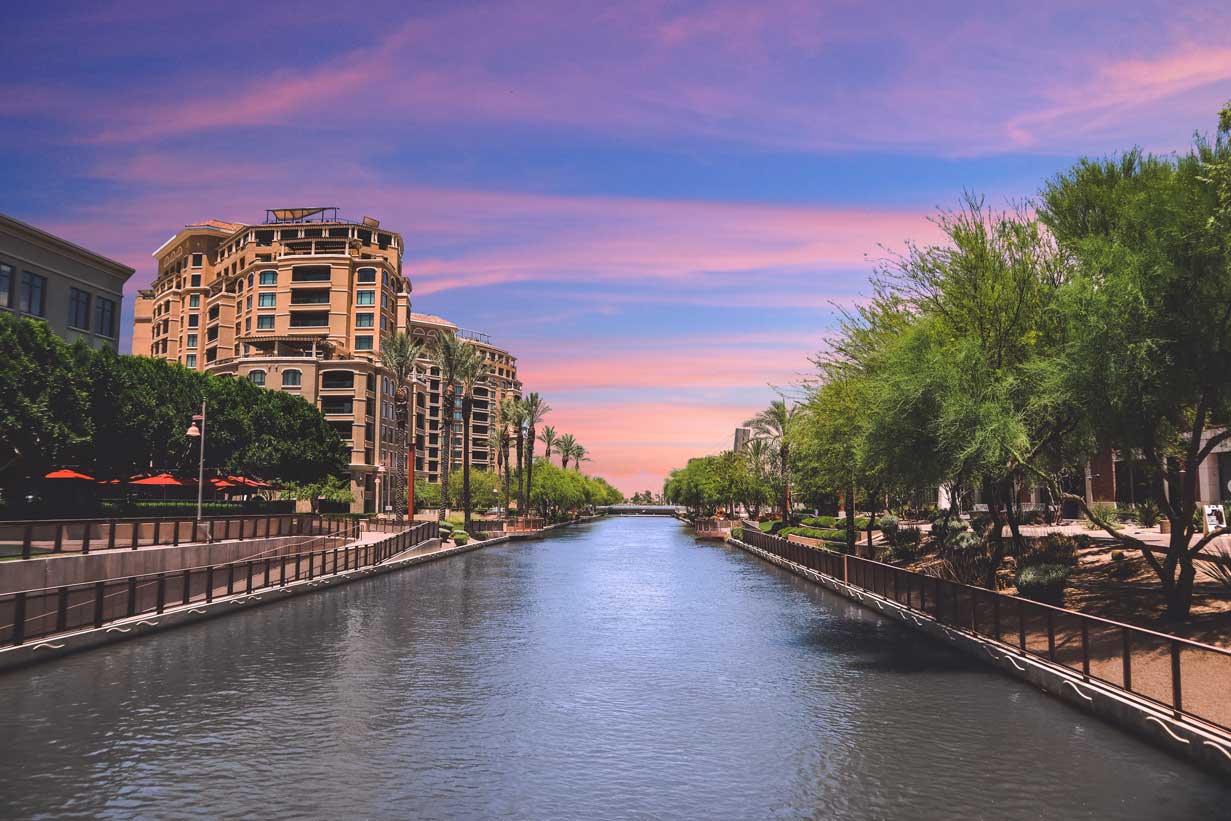 Do I need batteries with solar panels?
You can use solar panels without batteries. If you do not have battery storage, you can get the power you need from a community grid. It is a giant energy backup system. In this system, that is called a grid-tied system, you receive the energy you need from a utility grid instead of using a battery.
Need Solar Panel Installation in Scottsdale AZ?
If you are looking for an effective solution to reduce your electricity bills, you should consider installing solar panels. Solar panels have many benefits, and they are becoming more and more popular among homeowners and commercial property owners. They choose solar panel systems because they are affordable and are easy to maintain.
If you are currently looking for a reliable and trustworthy solar panel contractor in Scottsdale, AZ, or any other nearby town, Aneva Solar is here for you. Our company was founded in 2013, and for over 10 years we have been offering high-quality solar products and delivering the best experience to our clients. If you have any questions, or you want to know more about the products and services we offer, feel free to visit our website or just call us.