Solar Panel Installation in Oro Valley, AZ
Solar Evaluation Services
When it comes to solar panel rooftop installation in Oro Valley, AZ, solar evaluation services are a key aspect of the process. It is arguably the most important step that can be taken before a home or business owner has the chance to take action. This full cost and benefit analysis will allow you to learn more, keeping you from becoming overwhelmed by the whole process.
It can be a massive undertaking but with our solar evaluation services at your disposal, there is no reason to worry. These assessments are quick and painless, allowing a home or business owner to make a rapid decision on what is best for their location. Detailed examinations of the site are a must. Taking the time to have a thorough assessment eliminates any and all surprises later on.
This is how practicality is determined, in addition to the potential generating capacity of the system in question. Solar panels are not one size that fits all proposition, so clients will need to take the time to learn everything that they need to know beforehand. The electricity consumption of each property has to be evaluated.
Otherwise, the home or business owner will not know if the process is truly beneficial to them from a financial standpoint. If the solar evaluation goes well, our team of professionals will then take the time to continue to assist the client. We will help determine the right location for the solar panels and provide you with the necessary options when it comes to your installation and mounts.
The roof's structural and surface integrity must be examined as well. The surrounding area needs to be looked over for potential obstructions. In addition to these valid concerns, a storage location for the battery and proper accessibility for the wiring and inverter will have to be discussed before proceeding. Every possible aspect is taken care of in the most proactive manner possible.
Solar Systems Installation
If the home or business owner is determined to be a viable candidate for a solar systems installation, they are able to enjoy a wide range of benefits that they never would have otherwise. Solar energy systems will not only serve as a prime source of renewable energy, but they are also a terrific way for any home or business owner to significantly reduce their carbon emissions.
Home and business owners are also able to greatly enjoy the benefits associated with a significantly reduced electric bill. This is especially crucial for business owners, who are able to reinvest these funds into other areas of their company. Homeowners enjoy the peace of mind that comes with knowing that their investment in solar panels will essentially pay for itself before too long.
Homeowners even get to enjoy a marked increase in the value of their homes. By the time you are ready to sell, the solar panels will have already paid for themselves several times over, making the property even more attractive to a would-be buyer. The costs that are associated with maintenance are very low and it does not matter what climate the home or business is situated in. Solar power can always be generated.
Solar Products
Our contractors specialize in the installation of high-quality solar products that come with 10 or 20-year warranties. The pricing points that we have to offer are no joke, as we are able to go up to 20 percent lower than our competitors. Installation is not all that we can provide, either. The system is designed around the unique concerns of the client in question.
This is how we at Aneva Solar provide our clients with the shortest possible return on their investment. Each job is handled by an experienced team, led by a highly trained project manager. This ensures high-quality workmanship at all times. Weekly status updates are provided so that there is zero confusion about how the process is progressing. Consultation is everything and this is something that we strongly believe in.
Clients are only provided with the best and most reliable products. REC Solar, Enphase, and Meyer Burger solar panels are each installed to the best of our abilities. Quality installation is all about attention to detail. That's why we handle array configuration, electrical equipment, and conduit runs. The finished product will be aesthetically pleasing and energy efficient.
FAQs
How much energy can you save with solar panels?
While some may believe that solar panels are too costly of an investment for their home or business, the reality is that these costs can vary greatly. That's what makes the solar evaluation part of the process such an important one. On average, solar panels are going to cost the home or business somewhere in the $16,000 range. This price is not ironclad, as it can range between $3,500 to $35,000 depending on the model and type that are chosen. These panels help clients save on energy costs but for budgeting purposes, the overall startup solar panel costs must be made clear.
Do solar panels increase the value of your home?
In a word, yes. While the added value typically varies by location, the National Renewable Energy Laboratory (NREL) finds that a home's value will increase by $20 for each $1 saved on monthly utility bills.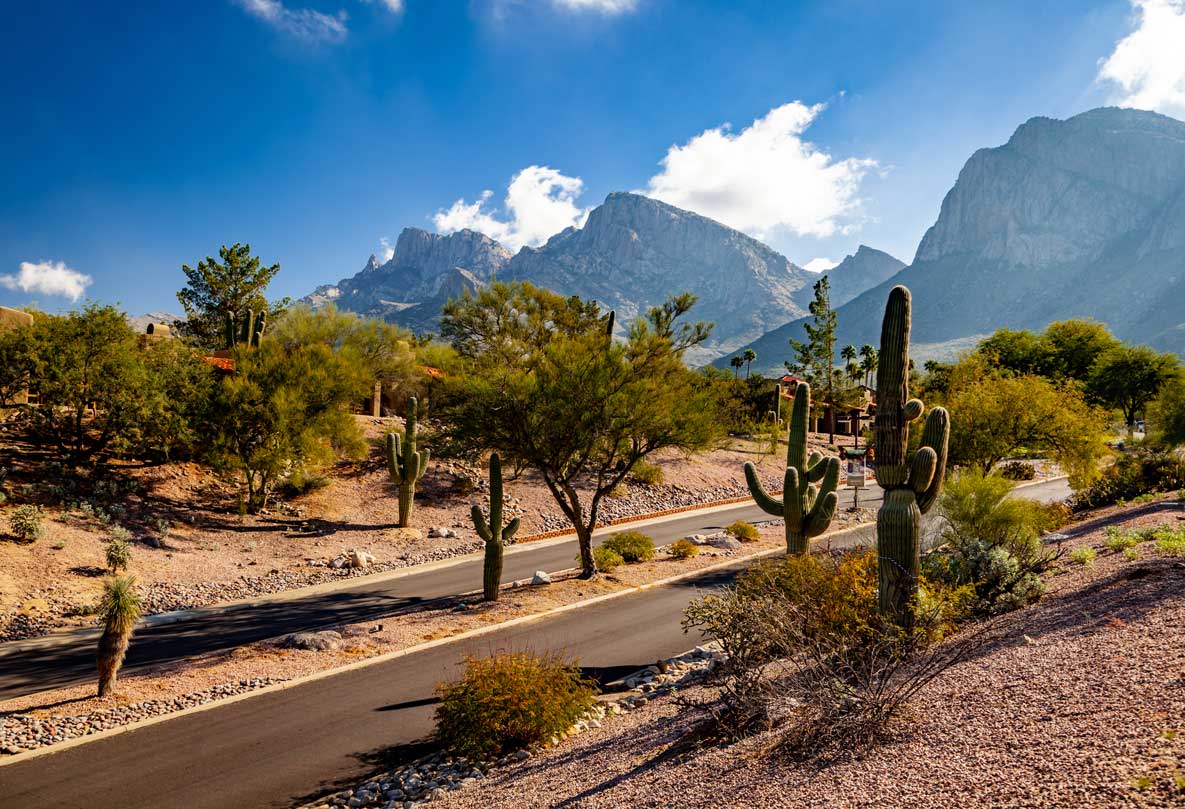 Do I need batteries with solar panels?
Not necessarily. If you operate solar panels without batteries, your own solar power is used when the sun is shining. If not, this is when you are going to be drawing from the grid.
Need Solar Panel Installation in Oro Valley, AZ?
When you are in need of solar panel installation in the Oro Valley, AZ area, be sure to get in contact with our team of professionals as soon as possible. Our experienced team will walk you through each and every step of the process from beginning to end. Once you are ready to get started, pick up the phone and give us a call, so that we are able to ensure the smoothest installation process possible.