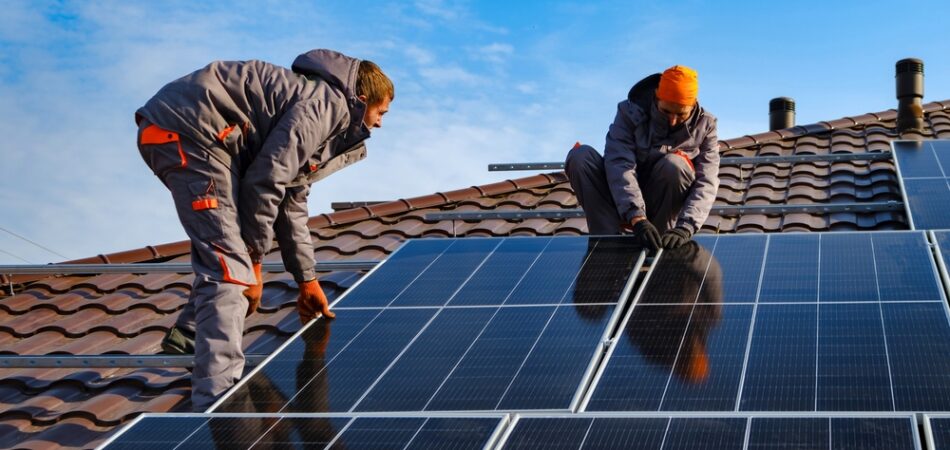 Considering solar panel installation in Sedona, the choice is natural for many in the area. Given that the state probably gets the most sun in the continental 48, taking advantage of solar power is common sense. Today's solar systems run so efficiently and well that they will likely last just as long as the highest quality home roofs. Add in a top-notch, professional installation, and a homeowner or business owner could be looking at energy independence for a few decades.
Multiple Benefits That Can't Be Ignored
First and foremost, solar power helps your household or business energy cost less. Depending on the installation and scope, it can reduce or even eliminate a home electricity bill. It's not bad for the environment either; solar power generation happens on your rooftop as the sun passes overhead. There's no use or burning of any other resource to make the related energy creation happen. That's a long-term benefit for you and the next generations.
You might even return your excess energy to the traditional grid. If your power generation exceeds your monthly cost from the local utility grid, you could sell your power to the grid and become a connected generator. While you likely won't become a millionaire, earning a little bit of monthly income offsets the cost of your system and adds a bonus to not paying anything as well.
Among the most significant benefits, tax credits and exemptions are big ones for solar power installations in Arizona. The federal government has been providing tax credits for solar power installation in homes for years. This may continue going forward, but the current credits are winding down. For 2023, the Federal Solar Tax Credit or Residential Clean Energy Credit still applies, providing up to 30 percent return on the cost of an installation via a tax credit.
Additionally, Arizona is not backing off of the idea. First, the state government provides consumers with a property tax exemption on solar installation, which can save thousands of dollars in installation costs. A home's tax basis doesn't increase because of the solar system addition. Secondly, the state also gives its own tax credit for up to 25 percent of the system costs, limited to $1,000 a year. The same credit can be claimed for up to five years after the installation until the 25 percent is reached or the 5th year passes. Finally, homeowners get a sales tax exemption on the equipment and installation cost, avoiding additional costs for a start-up. Add each category together with the others, and the cost of a new system could be reduced by close to 40 or 50 percent in total within five years.
With some strategic financing via home equity, one could even build the out-of-pocket cost into the home financing for additional tax benefits via mortgage interest. Seek advice from a tax advisor if considering this route.
High-Quality Installation Depends on Expert Skill
While the above might seem attractive, remember that the installation is not a simple, one-day big box store project. It requires a solid understanding of positioning the solar panels, providing all the necessary connections, and configuring the system correctly. This skill comes with practice and experience, especially in understanding the nuances of Sedona homes and business versus the sun's path overhead. More than one installation has gone sideways because an installer just slapped everything together without considering the full impact of a home's position, the equipment used, and the sun's location. Ideally, you want your installation to maximize exposure efficiency so that your solar system gives the most power output possible for your Sedona location.
Solar Panel Installation in Sedona Done Right
At Aneva Solar, we take care of our customers from day one. Rather than just installing another generic kit, we start with your home or business and fully evaluate the nuances of your location. Then we provide a system that maximizes your physical structure and footprint versus the potential of the sun overhead. This calculated approach has served our customers well, and it's one of the reasons why we continue to win referrals to new customers because our current ones are so happy with the end result. Let us look at your Sedona property and give you the options for the best system possible and why. You'll be surprised by what's possible and how well a carefully-designed solar installation in Sedona can benefit you as a home or business owner. There's nothing to lose and many advantages to gain, especially in a utility market that keeps raising costs on traditional accounts. Break free and make the most of why Sedona is one of the country's best solar power places. Contact us!